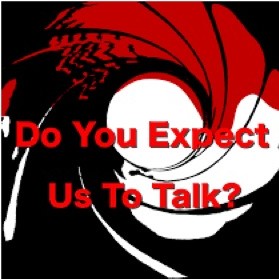 Its commentary time again in order to celebrate the 40th anniversary of Superman the Movie, Do You Expect Us To Talk? sat down with Charlie Brigden to watch the classic from   1978. You can find our original review here.
Sit back and listen to Becca, Dave, Chris and Charlie as we discuss the lack of sex in brief encounter, our hot take on the Goonies, Superman ignoring crimes while trying to get laid, John Glen directing the double-taking pigeon and just how iconic the music is.
Charlie has his own website and podcasts found at the  Moviedrone site, please check it out and subscribe.
You can follow us on Becca, Chris and Dave on Twitter
You can find us on iTunes and Stitcher and if you like us leave us a lovely review as it helps us grow. If that wasn't enough, you can even you can follow us on Twitter and like us on Facebook.
Do You Expect Us To Talk Will Return with our Christmas commentary