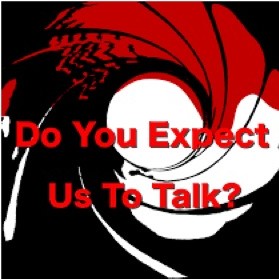 Do You Expect Us To Talk? returns with Marvel's first Female lead movie, Captain Marvel. Following Kree soldier Vers who has the power on photon blasts from her fists, is struggling with her memories. In conflict with the Skrulls, Vers finds herself on Earth where it seems evidence of a former life. 
Join Becca, Dave and Chris as we discuss who is Carol Danvers, what makes a film a hit, social media, was the cat all that, Ben Mendelson doing something different, Nick Fury now a man with no secrets, Blockbusters video, Dave touching old ladies, and the sounds of the '90s.
You can follow Becca, Chris and Dave on Twitter
You can find us on iTunes and Stitcher and if you like us leave us a lovely review as it helps us grow. If that wasn't enough, you can even you can follow us on Twitter and like us on Facebook.
Do You Expect Us To Talk Will Return Avengers: Endgame