Episodes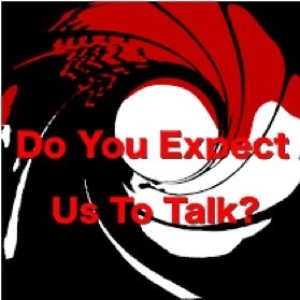 Tuesday Nov 30, 2021
Tuesday Nov 30, 2021
Ding Ding. Round two... It's the rematch we've all been waiting ever since last week. Yes the champion Apollo Creed goes one on one again with the Italian Stallion to prove to the world that last time was a fluke. Meanwhile, Rocky gets married and tries to adapt to fame and life outside of boxing as Adrian is pregnant with a baby chimp.
Join Becca, Chris and Dave as we discuss Stallone's bouffant hair and tasteful fashion sense, hairy children, movie comas and what really happened at Rocky's and Creeds third match.
You can follow us on Becca, Chris and Dave on Twitter
Please send us an email at expectustotalk@gmail.com to give us any feedback or add your own thoughts on any other film series you'd like us to cover.
You can find us on iTunes and Stitcher and if you like us leave us a lovely review as it helps us grow. If that wasn't enough, you can even you can follow us on Twitter and like us on Facebook.
Do You Expect Us To Talk Will Return in Rocky 3