Episodes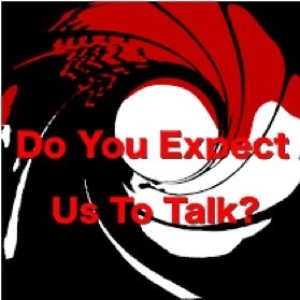 Tuesday Nov 30, 2021
Tuesday Nov 30, 2021
Ding Ding... round 4... This time Do You Expect Us to Talk reaches montage heaven as Rocky fights a big Russian. Rocky travels to Russia to train in snow and climb a mountain to fight Ivan Drago after a tragedy falls upon his friend. Join us as we figure out what percentage of the film is montages.
Listen and enjoy to Becca, Chris and Dave as we talk about robot sex slaves, how the press are douchebags, the surprising depth of Adrian's part in the movie, Dolph Lundgren's acting talents, James Brown, being moody driving  reflecting on life while listening to soft rock and Chris's claim that this is the essential film to watch in the series.
You can follow us on Becca, Chris and Dave on Twitter
Please send us an email at expectustotalk@gmail.com to give us any feedback or add your own thoughts on any other film series you'd like us to cover.
You can find us on iTunes and Stitcher and if you like us leave us a lovely review as it helps us grow. If that wasn't enough, you can even you can follow us on Twitter and like us on Facebook.
Do You Expect Us To Talk Will Return in Rocky 5