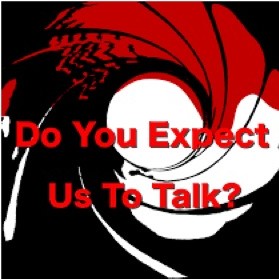 So as we are stalling waiting for Charlie to come back from holiday to do the comic book movie score episode, we decided to come back to Gotham's finest. Naturally, we went to the crown jewel of the Batman franchise to sit down and watch together....... (deep sigh)... Batman and Robin.
Listen to Becca, Chris and Dave as we talk Josh Trank and Cronical, films that happened in 1997, Star Wars, how many times Becca says "Ice to see you", offering our bodies to fans of the show and pretty much any thing that doesn't involve watching this god damn movie again.
You can follow us on Becca, Chris and Dave on Twiter
Please send us an email at expectustotalk@gmail.com to give us any feedback or add your own thoughts on any other film series you'd like us to cover.
You can find us on iTunes and Stitcher and if you like us leave us a lovely review as it helps us grow.
If that wasn't enough, you can even you can follow us on Twitter and like us on Facebook.
Do You Expect Us To Talk Will Return in Comic Book Movie Scores