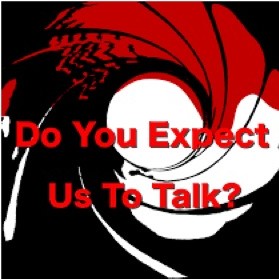 It is the season, if you caught this on Youtube that is. Finally uploaded to the feed due to transition reasons, Do You Expect Us To Talk returns to bring you our annual Christmas commentary. This year we went with the festive family classic that involves little monsters who wreak havoc, kill old ladies and destroy a small town.
Join Becca, Dave and Chris as we watch and discuss what sort of person buys a random animal you've never heard of, how Kingston Falls is basically Hill Valley from Back to the Future, how the sequel gets points for being completely different and how the concept of not feeding them after midnight makes no sense and undermines the the entire plot of the movie.
You can follow us on Becca, Chris and Dave on Twitter
You can find us on iTunes, Spotify, Stitcher and Google Podcasts, all you have to do is search. Also, if you like us leave us a lovely review as it helps us grow. If that wasn't enough, you can even you can follow us on Twitter and like us on Facebook.
Do You Expect Us To Talk Will Return with....