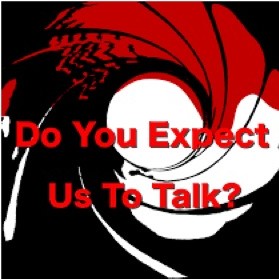 Seasons greetings everyone, Do You Expect Us To Talk? is back with a festive commentary, late in the game but hopefully will prove a new year treat rather than a Christmas one. This year the team have chosen Trading Places. This classic directed by John Landis, is a twist on The Prince and the Pauper story, where upper-class commodities broker and a homeless street hustler, are exchanged as part of a bet made by stock brokers The Duke Brothers.
Join Becca, Dave and Chris as we watch and discuss how great Eddie Murphy's first few movies were and why that doesn't include Best Defence, the acting skills of Dan Ackroyd, how Trading Places is a Christmas movie for all seasons, how to get away with black face and eating salmon with dirty Santa beard.
You can follow us on Becca, Chris and Dave on Twitter
You can find us on iTunes and Stitcher and if you like us leave us a lovely review as it helps us grow. If that wasn't enough, you can even you can follow us on Twitter and like us on Facebook.
Do You Expect Us To Talk Will Return
Merry belated Christmas Everyone and Happy New Year