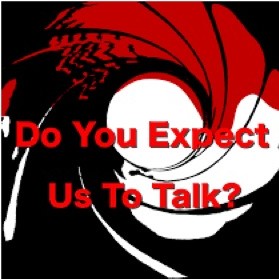 Following on from our Quentin Tarantino series, we continue with his third film, Jackie Brown. Based on a novel Rum Punch by Elmore Leonard, starring Pam Grier is an air stewardess who's down on her luck, running money from Mexico for a gun dealer Ordell. When the authorities catch her, she finds herself in a dangerous situation that could see her facing prison or being murdered. Using the help of a bail bondsman Max Cherry, Jackie plans break free from Ordell and walk away without jail time.
Join Becca, Chris and Dave as we try not to say the word "mature", the real reason Chris has chosen his career, Dave calls out Chris Heigh to sort out his podcasts, Dave loves the soundtrack, Dave hates Bon Jovi, Dave's criminal past as a child and Becca being terrified
You can follow us on Becca, Chris and Dave on Twitter
You can find us on iTunes and Stitcher and if you like us leave us a lovely review as it helps us grow. If that wasn't enough, you can even you can follow us on Twitter and like us on Facebook.
Do You Expect Us To Talk Will Return with Kill Bill