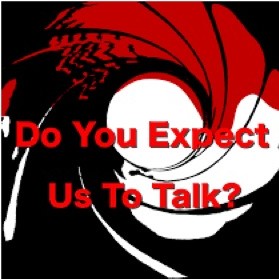 Do You Expect Us To Talk? finishes its Robocop series with...errr... Robocop. This is the 2014 remake. Set in the near future in 2028, OmniCorp are creating robots used by the military in the Middle East with wishes to use its tech for law enforcement. In order to push it through Congress, there needs to be a human element. After Police Officer Alex Murphy is severely injured by a car bomb, he is selected to the first ever Robocop. 
Join Becca, Dave and Chris as we discuss is a Robocop remake possible, bourbon biscuits the contraband, Gary Oldman being the best thing in it, how movie couples have sex every evening and Samuel L Jackson getting his F-Bomb.
You can follow Becca, Chris and Dave on Twitter
You can find us on iTunes, Spotify, Stitcher and Google Podcasts, all you have to do is search. Also, if you like us leave us a lovely review as it helps us grow. If that wasn't enough, you can even you can follow us on Twitter and like us on Facebook.
Do You Expect Us To Talk Will Return with Never Say Never Again Commentary