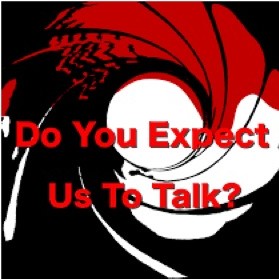 Do You Expect You to Talk? returns with Charlie Brigden with the next film in the Planet of the Apes series. Following on from the first movie, Beneath the Planet of the Apes see another astronaut, Brent, land back on earth in the future, in search of Taylor - conveniently bumping into Nova after Taylor disappears. Quickly learning about where he is and the events of the last film, Brent finds himself in the forbidden zone to an old subway station where he finds what lays beneath the planet of the apes. Meanwhile, General Ursus, the military leader of the ape society leads a charge to lay siege to the forbidden zone. 
Join Becca, Dave, Chris and Charlie as we discuss not-Charlton Heston, abrupt endings, how we never had a proper film adaptation of I Am Legend, and how to worship the bomb.
Charlie has his own website and podcasts found at the Moviedrone site, please check it out and subscribe.
You can follow us on Becca, Chris and Dave on Twitter
You can find us on iTunes, Spotify, Stitcher and Google Podcasts, all you have to do is search. Also, if you like us leave us a lovely review as it helps us grow. If that wasn't enough, you can even you can follow us on Twitter and like us on Facebook.
Do You Expect Us To Talk Will Return with Escape from the Planet of the Apes.