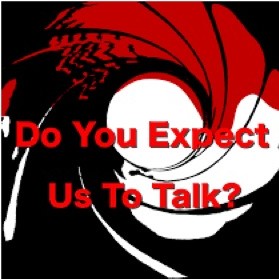 Do You expect Us To Talk returns to continue on with the X-man as we approach the end of the series. Taken on the Dark Phenix story line for a second time, Simon Kingenburg stars into Bryan Singers shoes to direct and not have inappropriate relationships with underage boys. Now the X-MEN are national superstars with a direct line to the president, the X-Men go on a rescue mission in space using the X-Wing (who knew it could go to space) to save astronauts. When Jean is exposed to a mysterious energy that increases her mutant powers while making her unstable (much like the series continuity). As Jean runs away to find her father, Charles past decisions come back to haunt him as the service come to a close.
Join Becca, Dave and Chris as we discuss who doesn't want to be here, what and who are the alien antagonists, is this as bad as the studio thinks it is and how rapidly Charles and Eric are going too age in a matter of years.
You can follow us on Becca, Chris and Dave on Twitter
You can find us on iTunes, Spotify, Stitcher and Google Podcasts, all you have to do is search. Also, if you like us leave us a lovely review as it helps us grow. If that wasn't enough, you can even you can follow us on Twitter and like us on Facebook.
Do You Expect Us To Talk Will Return with Gremlins Christmas commentary