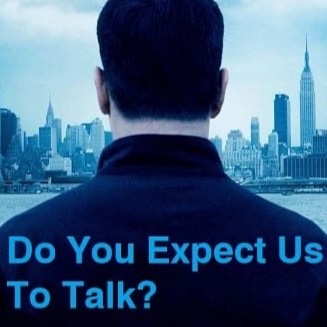 Do You Expect Us To Talk? returns with the second instalment of the Jason Bourne series. Matt Damon is back and is happy hiding from Treadstone in India. When a deal fore the exchange of information is intercepted resulted in both the lead and a CIS agent murdered, Bourne is framed. With CIA advent Pamula Landry on the case looking for answers, Bourne is brought back into action when the attempted assignation leads to the death of Marie. In revenge on his mind, Bourne looks for answers himself to bring the responsible accountable.
Join Becca, Dave and Chris as we discuss is shaky cam a fade, how piss poor the year 2004 was for movies, is this a better movie than the first, the art of the tangent and for some reason Thunderbirds.
You can follow us on Becca, Chris and Dave on Twitter
You can find us on iTunes, Spotify, Stitcher and Google Podcasts, all you have to do is search. Also, if you like us leave us a lovely review as it helps us grow. If that wasn't enough, you can even you can follow us on Twitter and like us on Facebook.
Do You Expect Us To Talk Will Return with The Bourne Ultimatum