Episodes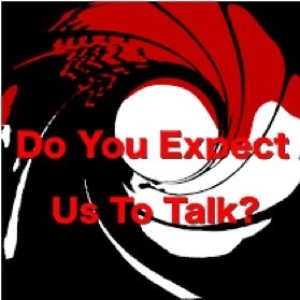 Thursday Aug 04, 2022
Thursday Aug 04, 2022
Do You Expect Us To Talk? returns to Bond in what has been well over a year with a commentary for Tomorrow Never Dies. Join us as we sit back and watch Pierce Brosnan's second movie as James Bond as he taken on media mogul, Elliot Carver. As he tries to create a war between Britain and China for broadcast rights.
Join Becca, Dave and Chris as we talk over the movie about Brosnan's tenure as Bond, is Jonathan Price doing a bad job at playing the bad guy, Dave and Becca battle it out over how good this film is, actors who are hard to work with and Dave having white guilt.
You can follow Becca, Chris and Dave on Twitter. You can find us on iTunes, Spotify, Stitcher and Google Podcasts, all you have to do is search. 
Also, if you like us leave us a lovely review as it helps us grow. If that wasn't enough, you can even you can follow us on Twitter and like us on Facebook. 
Do You Expect Us To Talk Will Return with All the westerns or A Fistful of Dollars