Episodes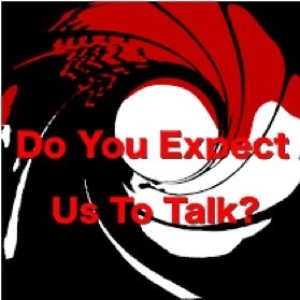 Monday Dec 12, 2022
Monday Dec 12, 2022
Do You Expect Us To talk returns after a long break away, but picking off where we left off to continue the spaghetti westerns series. Before we left you with A Fistful of Dollars, now we give you a few dollars more. Starring the famous Clint Eastwood The Man With No Name character as a bounty killer, looking to reap the reward for a vicious criminal who was just broke out of prison. However, he has competition in the form of Lee Van Cleef, who is also after the same man but for more personal reasons.
Join Becca, Dave, Chris and guest Charlie as we discus reasons why we've been absent, what is considered the best of the dollars trilogy, how Timothy Dalton nearly became a Royal, The Beautician and the Beast and the best Blade Runner cut.
You can listen here
You can follow Becca, Chris, Dave and Charlie on Twitter
You can find us on iTunes and Stitcher and if you like us leave us a lovely review as it helps us grow.
If that wasn't enough, you can even you can follow us on Twitter and like us on Facebook.
Do You Expect Us To Talk Will Return with The Good, The Bad and the Ugly