Episodes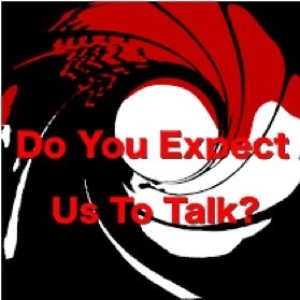 Wednesday Jul 05, 2023
Wednesday Jul 05, 2023
Do You Expect Us to Talk? returns to our first none Bond series with Indiana Jones. With the 5th and likely final film in the series. Dial of Destiny sees Indy on a race against time to stop an old Nazi scientist, who wants to locate the second half of Archimedes' Dial, with the intention to travel back in time and change the outcome of world war 2. With the help of his goddaughter, Indy is on one last adventure that takes him from New York, to Tangier and Greece.
Join Becca, Dave and Chris as we discuss is Harrison Ford too old, Phoebe Waller-Bridge is a sociopath, why Mads Mikkelsen face isn't messed up, short-change round and Antonio Banderas was in this?
You can follow us on Becca, Chris and Dave on Twitter
You can find us on iTunes, Spotify, Stitcher and Google Podcasts, all you have to do is search. Also, if you like us leave us a lovely review as it helps us grow. If that wasn't enough, you can even you can follow us on Twitter and like us on Facebook.
Do You Expect Us To Talk Will Return with Occopussy commentary.