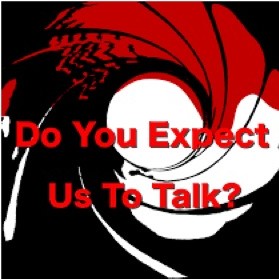 It's another fine episode where we talk about the TV movie of the week. The third Star Trek film to feture the Next Generation cast is a bit of a low fi affair. This time the crew stand by their pricables and go against their prime directive and protect a small populated planet that has miraculous healing and ani aging factors. Natually a bad guy with bad plastic surgery is after what they got and wants to turf them out to take the power for himself.
Join Rebecca, Dave, Chris and Charlie as we struggle what to discuss about a film that looks at Picard's taste in woman, MILF's, stretchy faces, bad CGI and why this was released in cinema's and not on TV.
Charlie has his own website and podcast called Films on Wax, please check it out and subscribe.
You can follow us on Becca, Chris and Dave on Twitter
Please send us an email at expectustotalk@gmail.com to give us any feedback or add your own thoughts on Star Trek or any other film series you'd like us to cover.
You can find us on iTunes and Stitcher and if you like us leave us a lovely review as it helps us grow. If that wasn't enough, you can even you can follow us on Twitter and like us on Facebook.
Do You Expect Us To Talk Will Return in Star Trek Nemisis