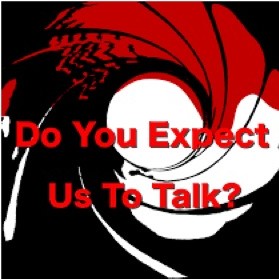 Ding Ding.. Do You Expect Us To Talk reaches the penultimate round in the Rocky series. Thought of as the final film for some time, Rocky Balboa sees Rocky enjoying the quiet life away from the boxing world. Now with his wife Adrien passed away, the former champion is now running a restaurant in his hometown of Philadelphia named after his wife. In a time of uninspiring fighters, the current heavyweight champion, Mason 'The Line' Dixon is blasted for only being a champion after not fighting any real competitors. After a computer simulation of the two fighters gets broadcast on TV predicts a win for Rocky, the public and promoters get curious about a real match.
Join Becca, Chris and Dave as we discuss was Stallone really too old for this shit, whatever happened to Marie, 1960s computer technology, who gives a shit about Steps, which one of us cried at this film and why Ceaser is an arsehole in this and Paulie isn't
You can follow us on Becca, Chris and Dave on Twitter
Please send us an email at expectustotalk@gmail.com to give us any feedback or add your own thoughts on any other film series you'd like us to cover.
You can find us on iTunes and Stitcher and if you like us leave us a lovely review as it helps us grow. Or you can use the feed URL below
feed://cinematronix.co.uk/category/do-you-expect-us-to-talk/feed/
If that wasn't enough, you can even you can follow us on Twitter and like us on Facebook.
Do You Expect Us To Talk Will Return in Creed